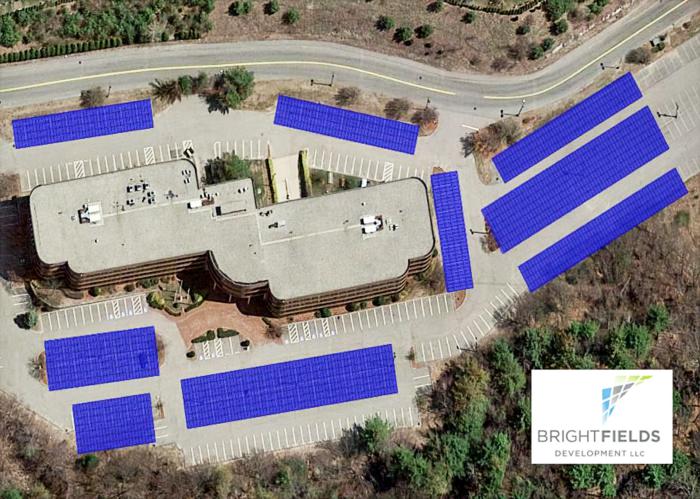 The Archdiocese of Boston's Pastoral Center in Braintree will have new solar canopies, thanks to the Brightfields team.
"The panels will be coming partly as a response to Pope Francis' encyclical on the environment, 'Laudato Si', and partly as an additional source of revenue for the archdiocese," says Deb Dillon, director of Property Management for the Archdiocese. Nine new solar canopies will be built in the Pastoral Center parking lot. These canopies will provide shade and protection from the elements for employees and center visitors and generate enough electricity to power over 100 homes.
The Archdiocese will serve as the host of the carports through a long-term lease agreement with the solar development team. The solar canopies will be installed at no cost to the Pastoral Center. The electricity generated by the canopies will go directly into the grid, and the Archdiocese will secure a new income stream in the form of a land lease. Construction is anticipated to be complete at the end of June, with the panels becoming operational in the late summer.